Tyrus Wong was a painter.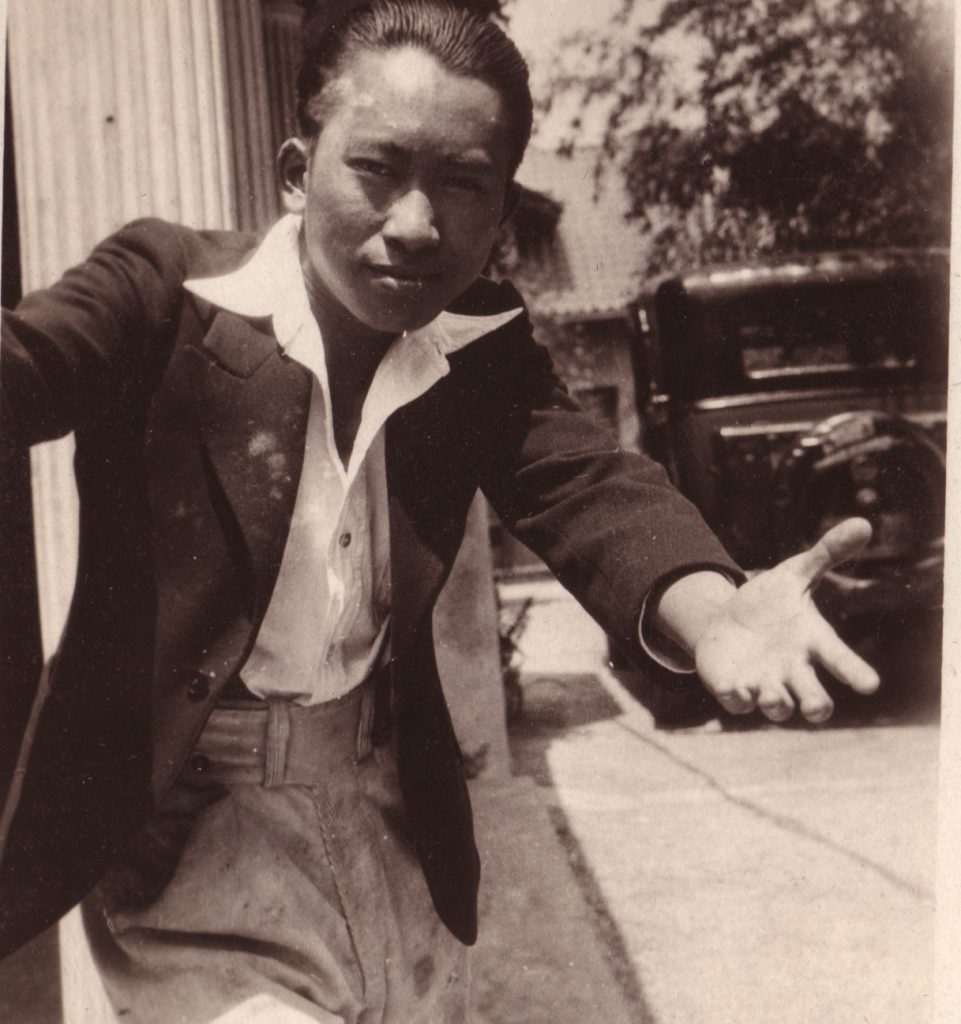 Written by Gemie Moon
Tyrus Wong was born on October 25, 1910 in Toishan, China. Seeking better opportunities in the United States, he and his father set off from their home in China in order to be able to send financial help back to their family. Upon arrival, he was processed through Angel Island alone, just nine years old at the time. His father, having come to the United States before, had already been processed through immigration at Angel Island and waited for his son in San Francisco.
After living and working in Sacramento awhile, his father would eventually make his way down to Los Angeles in search of better employment. Tyrus and his father lived in a small apartment in Ferguson Alley in L.A.'s Chinatown, sharing the space with other recent immigrants and farm laborers. Meanwhile, Tyrus at a very young age found an affinity for drawing and sketching. One of his instructors at Benjamin Franklin Junior High suggested he try for a scholarship at Otis Art Institute.
He would leave Benjamin Franklin Junior High School in Pasadena to attend Otis where his artwork left an impression on the dean, earning him a scholarship for the term. Once the duration of his scholarship had ended, Tyrus was in need of tuition in order to continue attending Otis. Through the help of members of the Chinatown community, Tyrus' father raised the money for tuition for one more term. Tyrus then won a full scholarship to complete his art education at Otis for the full 4 years. He was the only Chinese-American student at the school.
While still a student, Tyrus helped his friend Eddy See create the name and concept for the highly acclaimed Dragon's Den (1935) restaurant in the F. Suie One Company's basement in Old Chinatown. With hammer and paint brushes in hand, Tyrus and fellow Otis alumnus and friend, Benji Okubo, created the atmosphere for Dragon's Den by painting The Eight Immortals and a Chinese dragon on the exposed brick wall. While Tyrus worked without salary as a waiter in the restaurant during the Great Depression, his artwork was simultaneously displayed in the restaurant's mezzanine gallery.
Tyrus graduated from Otis at the top of his class and continued to have a diverse and lucrative artistic career. At a time when Asian Americans were not widely recognized in the field, Tyrus Wong started at the Walt Disney Studios (1938-1941) as an entry-level in-betweener. Later, his beautiful landscapes and forest renditions helped him become a lead inspirational artist on the production of Bambi (1942). He also worked as a pre-production artist for Warner Bros. Studios, Columbia, RKO and 20th Century Fox for over thirty years. Tyrus hand-painted his designs on ceramic plates for Winfield Pottery of Pasadena. He also designed his signature line of high-end holiday cards for over 20 years, one design selling over 1 million copies.On top of all of his successes and achievements, Tyrus Wong has a winning and friendly personality, earning him many devoted friends over the years. He can be found on the fourth Saturday of every month at Santa Monica Beach with friends and family, flying his many beautiful and hand-crafted kites.