Richard Chee played on the Wah Que basketball team.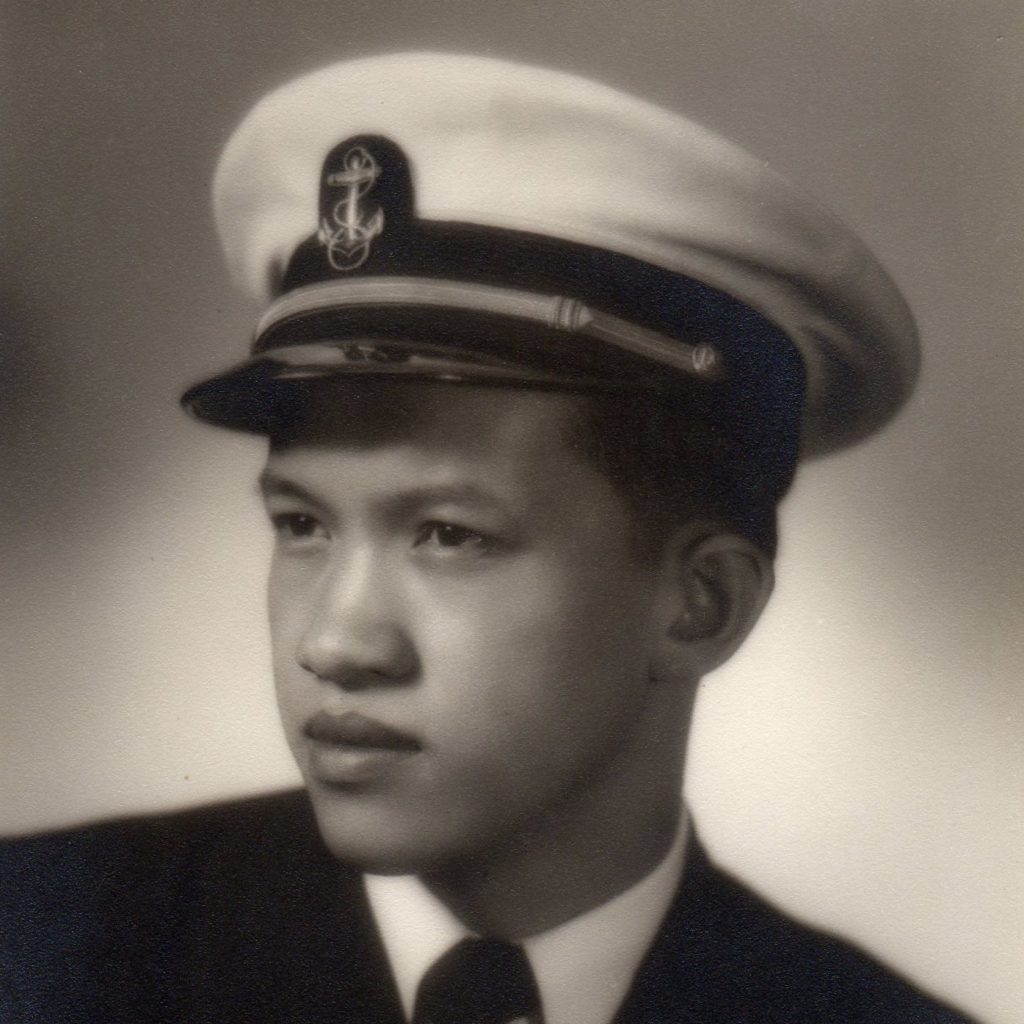 Written by Ali Haeri
In many ways, Richard Chee exemplifies the life of a  2nd generation Chinese-American  growing up in Los Angeles, California, in the 1930s and 40s.

Chee's mother grew up in Los Angeles, while his father grew up in his native Canton, China. In accordance to their arranged marriage, Chee's mother moved to Canton to meet and subsequently marry his father. After attending Peking University (now called Beijing University), Chee''s parents moved to Los Angeles, where his father completed his education at the University of Southern California (USC). Upon graduating, his father began his long career as a teller at the Security-First National Bank on Main Street.
Richard Chee was born in 1927, the third of eight children (four boys, four girls), during the Great Depression. His family lived in the back of his grandfather's general merchandise store on Los Angeles Avenue, in the heart of modern Chinatown.
Like many growing up at the time in Los Angeles' Chinatown, Chee's life was ripe in multiculturalism. At both Central Junior High School and Belmont High School, Chee described the student population as being diverse, much as it is like today. "Mexicans, Italians, Filipinos, Koreans," Chee described, "they were all there." And also similar to the lives of many modern Chinese-American teenagers, Chee's life consisted much of school, Chinese school, and Sunday school. For leisure, times were rough, so the only form of entertainment the teens were able to pay for was a trip to the local theater—a nickel got one admission to catch a western movie on the big screen.
Chee grew up in a pivotal time, not just in the Los Angeles community, but in America as a whole, as Japanese Americans (many of which lived locally) were being interned during World War II. One instance of internment that affected Chee personally was that of a childhood friend, who was sent to the Manzanar internment camp in California's Owens Valley. "We were all kind of sad," Chee said about the internment of the Japanese, "we didn't see any reason for this to be done." Admittedly, Chee further explained that there was not much time to reflect over the internment of the Japanese Americans, as many local Chinese-Americans began worrying about their own fate—an impending draft for the men, and the even more skeptical were afraid of a possible internment of the Chinese as well.
Towards the end of his high school years, Chee made a commitment to the United States many ethnic minorities did, showing to his fellow countrymen and the world that Caucasians were not the only ones willing to fight for their country—Chee entered the military. He was selected to be part of the respected Navy V program to eventually become a naval aviator. While training, he volleyed between the University of Northern Arizona, Texas Christian University, and the University of Texas, Austin. Despite completing the program, Chee was never deployed as he became commissioned in 1944, towards the end of the war.