Eleanor Soo Hoo Yee helped found the Mei Wah Drum Corp.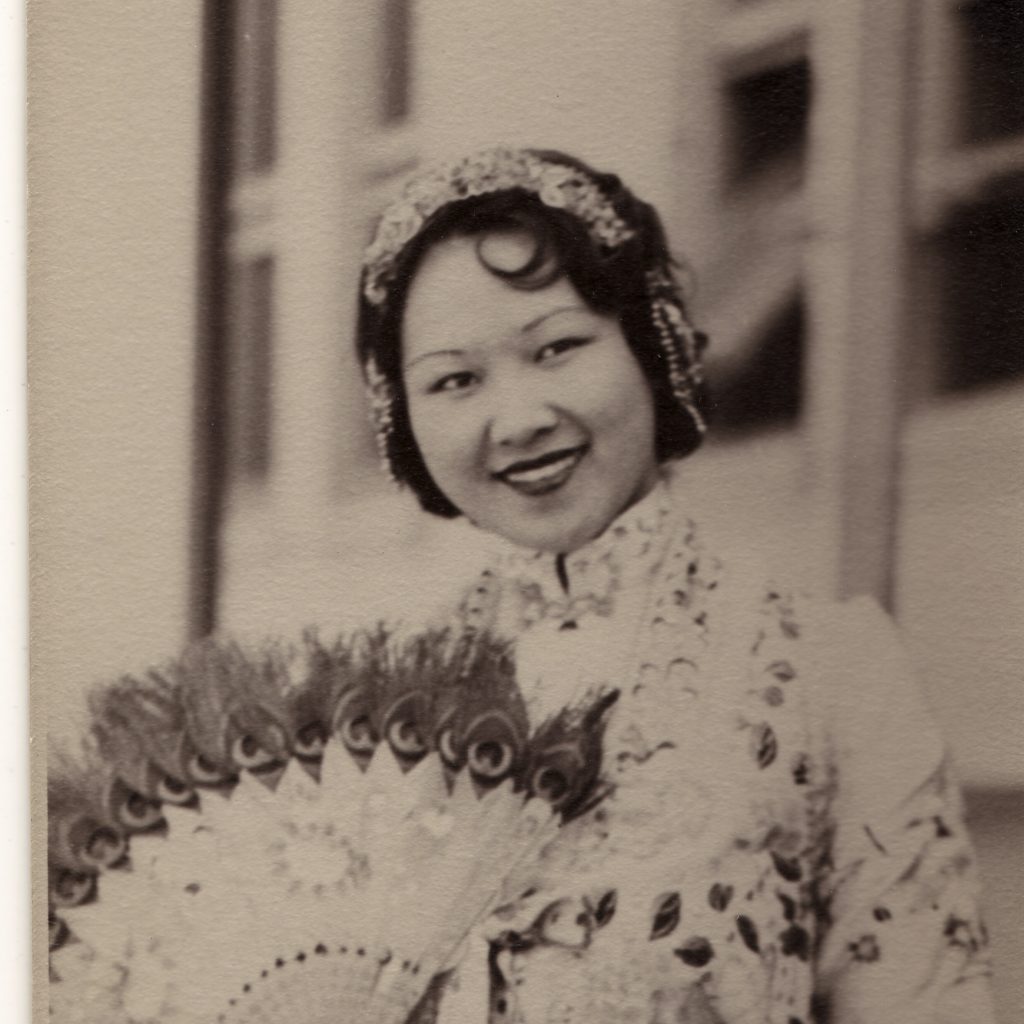 Written by William Gow
Eleanor Soo Hoo, the youngest sister of Peter Soo Hoo Sr., was born in a house on Apablasa Street in Old Chinatown. Her mother was a Chinese American who grew up in Santa Barbara. Her father came to the United States as a boy of about 11 from Hoiping, China. He settled in Ventura where he worked at a cigar factory and later met his wife. Eventually, the couple moved down to Los Angeles and settled in Old Chinatown. In an area made up mostly of crowded living quarters, they lived in one of Chinatown's few houses.
Eleanor grew up in Hollywood, living with her elder sister, May. Despite the distance of her home from Chinatown, she would still come to the community as a child at least once a week. She remembers Old Chinatown distinctly, "The streets were unpaved. There were dirt streets. There was a playground at the end of Apablasa Street across from the playground there was a horse stable."
Like many other Chinese American youth her age, Eleanor was involved in a number of extra-curricular activities. She remembers the period fondly, "I belonged to a girl's basketball team. We used to go on picnics…we went to dances. We belonged to different groups, so each group would hold a dance. We would go skating. There were lots of things to do." As a student at Hollywood High School, Eleanor would also be involved in the Glee Club. Despite being involved in a number of different extra-curricular activities, the activity with the longest-lasting impact on Eleanor's life was her participation in the Mei Wah Club.
As one of the founding members of the Mei Wah Club, Eleanor played an influential role in the creation of the club. Started as a basketball team while Eleanor was still a student in high school, the club would last for more than sixty years. The club began as girls' basketball team, and originally had about 15 or 16 members. Eleanor's brother David helped to organize and oversee the group. The basketball team played other Chinese American teams, some from the Los Angeles area and others from as far away as San Francisco.In 1938, the Mei Wah Club formed a Drum Corp to march in the Moon Festival Parade. The Mei Wah Drum Corp, along with the Los Angeles Drum and Bugle Corp, was one of two prominent Chinese American drum corps based in the Los Angeles area. As the club evolved, they began holding fundraisers and donated the money they raised to charities. Eleanor recalls, "We would hold fundraisers like dances. We would hire a hall, hire a band, or an orchestra, and we'd charge people for coming in to use the ballroom. So we'd make money that way. And we would have carnivals." With the money they raised, the group helped create scholarships at local high schools and also donated to a school for the blind in China. Eleanor and the other Mei Wah participants were truly pioneers who made lasting contributions to the local community.