President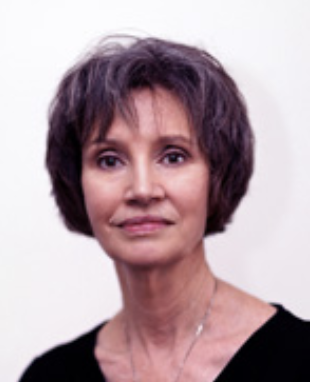 Susan Dickson
Susan Dickson relocated to LA after receiving her degree in Psychology from the University of Tennessee. Subsequently, she received a Master's Degree in teaching Reading from CSULA. Susan began teaching at Castelar Elementary School in L.A. Chinatown in 1981. Teaching in Chinatown provided many educational opportunities for her students, a diverse group, many from immigrant families from Hong Kong, Vietnam and Cambodia. In 1997 and 1999 Susan's classes participated in a year-long museum classroom project at the Autry Museum of Western Heritage where an exhibition was made of her students' work. In 2002 Susan was one of 50 teachers nation-wide who won a Save Our History competition by History Channel. The competition involved her collaboration with the Chinese American Museum. The resulting exhibit was on display at CAM for 3 years. Susan has been on the CHSSC board for 27 years and has served as president for six years. Susan, who is currently retired, continues to be active in the Chinatown community. She is finishing her 30th year on the board of the Friends of the Chinatown Library. She has been on the national board of the Chinese American Citizens Alliance, a civil rights group, since 2011.
Vice President
Ricky Leo
Ricky Leo is a retired electrical engineer who worked in the commercial aviation industry. He is a graduate of the University of Wyoming and the California Institute of Technology. He is married to Grace and they have one daughter, Jennifer. He has a passion for learning, helping others and Chinese American history. He is a member of the Chinese American Citizens Alliance SoCal Gold Medal Committee where he and his wife have personally delivered the Congressional Gold Medal to many living Chinese American WWII Veterans or their families. His own father is was a WWII veteran who earned a Silver Star. He has supported his wife with her many work and volunteer activities.
Vice President – Programs
For over 10 years, Gordon Hom has been serving CHSSC. He has served as President for 3 terms and multiple years as VP of Programs. With the help of multiple Libraries in Los Angeles County, CHSSC and Gordon presented the leading amount of live lectures and book talks. He is retired from City of Inglewood and Los Angeles as an Inspector. Over the years, he has fixed/installed CHSSC's roof, toilets, security cameras, locks and ramps.
Secretary
Cindy Fong
Cindy Fong hails from Oakland, CA, growing up in its Chinatown. She has been a CHSSC member since 1980. She retired from LAUSD after 34 years as a teacher at Castelar Elementary in Los Angeles' Chinatown. She has previously served on the board as its second secretary, and has served previous stints as a board member. Currently, Cindy is also an active member of the Friends of the Chinatown Library. She continues to support the Society's mission and hopes to help expand its online presence.
Treasurer
Franklin Mah
In previous terms with the Society, Franklin served as Board Director, Membership Secretary, Financial Secretary as well as Treasurer. Born and raised in Southern California, he graduated from USC with BS in Business Administration with an emphasis on Accounting and MS in Business Taxation. He held positions in private industry in accounting and with the Federal Government as tax auditor. He has been retired for over 6 years and, in pre-COVID-19 years, he enjoyed international travel.
Membership Secretary
Angelica Lancaster
Los Angeles based Train Attendant for Amtrak and Member of CHSSC since 1980. Angela lives in Portland, Oregon part-time with her husband, Tom. Prior to the current pandemic, much of her time was spent in Los Angeles, either working for the Railroad or documenting Los Angeles, specifically Chinatown, through her photography. Angela has run in every Chinatown Firecracker 10K/5K every year since 1981.
Members at-large
Linda Bentz
Linda Bentz received her under graduate degree from the University of California Los Angeles and her graduate degree from the Anthropology Department at San Diego State University. She has studied four historic Chinese communities: Ventura, Oxnard, Santa Barbara, San Diego, and Cambria. Working with the National Parks Service and the Channel Islands National Marine Sanctuary she investigated the presence of Chinese abalone harvesters on the Channel Islands. Chinese fishermen, California-built Chinese junks, and Chinese American women and families are among her research interests. Linda researched and wrote the script for the documentary, Courage and Contributions: the Chinese in Ventura County and has published essays in books, journals, and newsletters. In 2012, she completed a book about Chinese communities in Ventura County, Hidden Lives: A Century of Chinese American History in Ventura County with co-author William Gow. She is currently the historian for the Ventura County Chinese American Historical Society. Mrs. Bentz has four sons and lives with her husband in San Pedro.
Caitlin Bryant
Born and raised in Pasadena, CA, Caitlyn Bryant is the great granddaughter to Peter Soohoo Sr. As a child, she frequented Chinatown and is currently the owners representative and leasing
consultant for some of the properties there. She is currently the CEO of Make Good Company, a consulting firm in Los Angeles.
Laureen D. Hom is an assistant professor at Cal Poly Pomona in the Department of Political Science. She received her PhD in Planning, Policy, and Design with an emphasis in Asian American Studies at the University of California, Irvine. She also received a BA in Anthropology and Art History at University of California, Los Angeles and a Masters in Public Health at the Mailman School of Public Health at Columbia University. Her research interests are at the intersection of urban studies, ethnic studies, and policy studies, and her most recent research is on the politics of community development and gentrification in Los Angeles Chinatown. Prior to her position at Cal Poly Pomona, she worked in community-engaged collaborative research in health services and non-profits serving Asian immigrant communities. She is a third generation Chinese American from San Francisco and has lived in New York City, but now calls Southern California her home.
Bak Jong
Bak Jong has been volunteering at the Annual Yosemite Pilgrimage for the past
years with Dutch oven demonstrations and taking pictures to memorialize the events. He also attended the 100th anniversary of the Transcontinental Railroad at Promontory Summit. As such, he brings the curiosity and interest to learn more about the historical role of Chinese and Chinese Americans in Southern California. He has over 25 years of volunteer experience through a variety of organizations including the Firecracker 10k, Pasadena Tournament of Roses, Boy Scouts of America, and Girl Scouts of Greater LA.
Grace Leo
Grace Leo is a corporate controller in the automotive industry. She has a passion for community service and Chinese American history. She is currently serving as President of the Ventura County Chinese American Association, Secretary for the Ventura County Chinese American Historical Society, and a Board Member of the Camarillo Family YMCA. She is a member of the Chinese American Citizens Alliance SoCal Gold Medal Committee where she personally delivered the Congressional Gold Medal to many living Chinese American WWII Veterans or their families. She has also served on the Board of Directors of two organizations, the 5 Star accredited Simi Valley Chamber of Commerce where she worked on the Auto Center and Economic Development committees and Legislative Advocacy Forum, and Rotary Club of Oxnard where she received the Paul Harris award, one of the highest honors that Rotary bestows, in recognition of her outstanding contributions exemplifying the highest ideal of Rotary "Service above self".
Eugene Moy
Eugene Moy has been involved with public history and historic preservation for many years. He has been an active member of the Chinese Historical Society of Southern California since he joined in1976, the Friends of the Chinese American Museum, the Los Angeles Lodge of the Chinese American Citizens Alliance, the Save Our Chinatown Committee in Riverside, and other organizations Professionally, he is retired after over 35 years in planning and economic development for cities in LA. County. Eugene is a native of Los Angeles Chinatown and a graduate of California State University Long Beach.

Felicia Tabing
Felicia Tabing is a lecturer of mathematics at the University of Southern California. She received her Ph.D. in mathematics from UC Santa Cruz in 2015. In her free time, she enjoys gardening, sewing, and making art that incorporates mathematics.

Howard Wang
Dr. Wang served for over 30 years at UCLA and California State universities, with the latest role as the Associate Vice President for Student Affairs prior to serving as Associate Dean/Adjunct Professor at Duke Kunshan University in Kunshan, China. He also served as an Adjunct Professor in Higher Education at Beijing Normal University while he was in China. He was an associate editor and had written several chapters in a recently published book on global university student affairs. While in the U.S., Dr. Wang was an advocate for social justice and addressed educational issues facing the Asian American Pacific Islander (AAPI) communities in the greater Los Angeles counties. He was a member of the U.S. Environment Protection Agency's task force for Region VI to deal with fish contamination in San Pedro Bay, Los Angeles. He received the API Heritage Month Role Models Award in 2007. He was nominated in 2010 by Congressman Mike Honda for President Obama's consideration to serve on the White House Advisory Commission on AAPI Affairs. He was later appointed to serve on Congresswoman Loretta Sanchez's AAPI Advisory Committee. He received his BA in Biology from Oregon, and Clinical Microbiology from Wisconsin. He has a MA and Ph.D. degree (Higher Education Administration) from UCLA.